A few years ago I was injured by a careless driver who pulled out onto the street without looking. All of my airbags went off! Taleghani and Associates took care of everything from dealing with the insurance company to setting up with a doctor for my injuries.  I'm forever grateful to the wonderful staff at this law firm!
Dallas Personal Injury Attorney
The Taleghani & Associates Difference
Above all else,
our firm is client-driven
.  Unlike the larger firms that churn through cases like an assembly line, our team takes a personal approach to helping our clients.
We understand and emphasize with your pain and suffering.  You are entitled to the best representation possible.  With no up-front costs, we're only paid if you win and get a settlement.  Call 214-946-3924 and let us fight for you.
Communication
We'll keep you updated every step of the way.
Strategy
We'll fight the insurance companies so you don't have to.
Technology
We use our proprietary in-house developed software to track your case.
WE CARE
Our firm wouldn't exist without our clients.  Let us be an advocate for you!
Our Philosophy:
Client Focused.
Dedicated to Customer Service.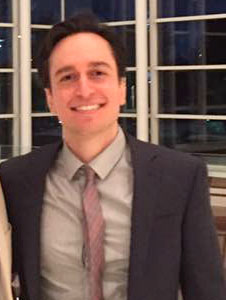 Sina Taleghani
Managing Partner
Getting into a car wreck is a stressful time.  Our experienced team will walk you through every step of the way.  Our team will handle:
Property damage – Getting your car fixed, finding a rental car, and getting money for loss of use
Personal injury – Fighting the insurance companies to get the money you deserve so you can get proper medical treatment
Our Practice areas:
CAR ACCIDENTS
18-WHEELER ACCIDENTS
WRONGFUL DEATH
PERSONAL INJURY
WORKPLACE ACCIDENTS
The content contained on this website is for general informational purposes only.  The information provided on this website does not constitute an attorney-client relationship.  If you would like to talk about your case please call us at 214-946-3924 to schedule a free consultation.